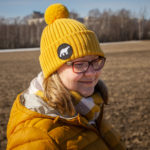 Project coordinator, Jaana Sorvali. I work as a research scientist at the Natural Resources Institute Finland (Luke) Helsinki office. My work with climate change started in mid 2000 at the Finnish Prime Minister's Office, where I was fortunate to participate to the drafting of the first national long-term climate and energy foresight report. After that, it has been climate change in all shapes and forms. Soon climate change adaptation began to dominate over mitigation on my work agenda as I was involved in evaluating the Finnish adaptation strategy and drafting of the new adaptation plan.
Besides the strategic level, my interest has been in practical implementation of climate action. This evolved from two thoughts: 1) there is a gap between policy and practice and 2) in situations of crisis, food security is of utmost importance. From these notions, my path led to research. At Luke, my research is concentrated on agriculture and to the social acceptability of climate action and mitigation and adaptation practices among farmers. This path has now led me to where I actually begun – to the Arctic. My first real job over 15 years ago was at the Finnish Ministry for Foreign Affairs and the Northern Dimension unit. I loved to follow the work of the Arctic Council, the Barents Euro-Arctic Council and the Council of the Baltic Sea States – and now I am very happy to continue this work through the ACAF project.
Contact Jaana: firstname.lastname@luke.fi, tel. +358 50 435 4910.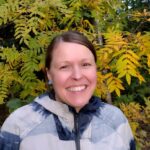 Team member, Niina Kautto. I work as a research scientist at the Natural Resources Institute Finland (Luke). I have more than a decade of experience working at the interface of science and policy in the fields of climate, energy and sustainability. While my PhD focused on bioenergy policy and planning in the EU, moving to Melbourne, Australia directed my career towards supporting more sustainable and resilient cities. Since returning to the northern hemisphere, I have worked increasingly on climate adaptation topics, first in the urban environment and now at Luke in natural resource sectors. ACAF is my first project centred upon the Arctic and I am looking forward to learning a lot more on Arctic issues.  
Contact Niina: firstname.lastname@luke.fi, tel. +358 29 532 2872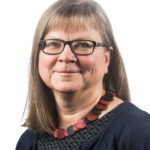 Team member, Seija Tuulentie. I work as a senior researcher in Natural Resources Institute Finland (Luke) and hold an adjunct professorship in environmental sociology at the University of Lapland. My research fields include nature-based tourism, rural development and conflicting land use issues. I have concentrated especially in the Arctic and northern questions in Finland and Scandinavia.
I participated as one of the coordinating lead authors the AMAP-led process of AACA report (Adaptation Actions for Changing Arctic) for Barents region. From 2016 to 2019 I was leading a project on local knowledge in land use planning (BuSK-project, NPAP) with 11 partners from the Arctic and northern regions.  My dissertation dealt with the discussions around the legal claims of the Finnish Sámi people from the national identity point of view (Meidän vähemmistömme, 2001). I have also worked as an acting professor in nature-based tourism for two years and in sociology for one year and also in other positions at the faculty of social sciences at the University of Lapland. Before my career in the academy I worked several years as a journalist in various media in Lapland and southern Finland.
Contact Seija: firstname.lastname@luke.fi, +358 29 532 4438.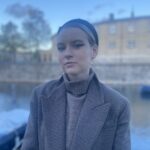 Team member, Daria Makhotina Gudnason. I am responsible for communication and promotion of the project on various platforms and recruitment and guidance for participants representing youth target group. I have a M.Sc in Nordic Urban Planning, and am an ex-chairperson of the Barents Regional Youth Council. I am an ambitious urban planner and project coordinator with a passion for sustainable development, policy and technology. I have a proven track record of successfully coordinating diverse teams and delivering results in challenging environments. I am also a skilled in stakeholder management, written communication and problem solving. My areas of interest include the sustainable communal involvement in the Arctic, indigenous participation in decision-making and protection of human rights. 
Contact Daria: makhotina.daria@gmail.com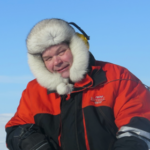 Team member, Klemetti Näkkäläjärvi (Juvvá Lemet). I work as a researcher in the project. I am a reindeer Saami family lastborn from Enontekiö, where I have lived almost all my life. My mother tongue is North Saami and I am a member of the Jauristunturi reindeer Saami community. By education, I am a cultural anthropologist and linguist (Saami language). My entire career is related in one way or another to the Saami language and culture. I have worked for the Saami institutions in Norway, Finland, and Sweden and also full-time in politics, as chairman of the Saami Parliament of Finland from 2008 to 2015.  I have worked in Arctic and Barents trustee region positions and in developing the protection of Saami traditional knowledge on biodiversity in Finland. After my short political career, I have moved on to research and studied climate change, traditional knowledge of the Saami people, justice in climate policy and co-production of knowledge.  I have worked, inter alia, at the University of Oulu in research projects related to climate change and Saami culture, such as the SAAMI – Adaptation to Climate Change and Justice in climate policy project, and at the University of Lapland in the field of Arctic indigenous studies.
Contact Klemetti: dierpmis@dierpmis.org, +35840 5371584
Team member, Suvi Juntunen. I work as a researcher in the project. I have worked with the Saami Parliament of Finland and participated in the development of the protection of Saami  traditional knowledge on biodiversity, among other things. I have worked at the University of Oulu in research projects related to climate change and Saami culture, such as the SAAMI – Adaptation to Climate Change and the Justice in climate policy- project.
Contact Suvi: dierpmis@dierpmis.org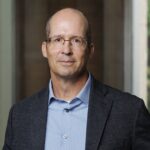 Team member, David Natcher. I am a Professor in the Department of Agricultural and Resource Economics at the University of Saskatchewan, Canada. Trained as a cultural anthropologist, much of my research rests at the intersections of culture, economy, and the sustainability of Arctic environments. I currently hold a University of the Arctic Research Chair in Water, Energy and Food (WEF) Security in the Arctic. In addition, I am honored to represent Canada on the International Arctic Science Committee's Human and Social Working Group and the Arctic Councils Social, Expert, and Cultural Expert Group (SECEG).
Contact David: david.natcher@usask.ca